Daryl Bem
Daryl J. Bem, professor emeritus of psychology at Cornell University, obtained his BA degree in physics from Reed College in 1960, and began graduate work in physics at MIT. The civil rights movement had just begun, and he became so intrigued with the changing attitudes toward desegregation in the American South that he decided to switch fields and pursue a career as a social psychologist specializing in attitudes and public opinion. He obtained his PhD degree in social psychology from the University of Michigan in 1964, and has since taught at Carnegie-Mellon University, Stanford, Harvard, and Cornell University, where he has been since 1978. He retired from Cornell in 2008.

Professor Bem has published on several diverse topics in psychology, including group decision making, self-perception, personality theory, psi (ESP), and sexual orientation. He was a coauthor of an introductory textbook in psychology and the author of Beliefs, Attitudes, and Human Affairs (1970).

Professor Bem has presented testimony to a subcommittee of the United States Senate on the psychological effects of police interrogation and has served as an expert witness in several court cases involving sex discrimination.

Those interested in Professor Bem's personal life and history can read:

Bem, Sandra L. (1998). An Unconventional Family. New Haven, CT: Yale University Press.
Primary Interests:
Attitudes and Beliefs
Causal Attribution
Personality, Individual Differences
Sexuality, Sexual Orientation
Note from the Network: The holder of this profile has certified having all necessary rights, licenses, and authorization to post the files listed below. Visitors are welcome to copy or use any files for noncommercial or journalistic purposes provided they credit the profile holder and cite this page as the source.
Image Gallery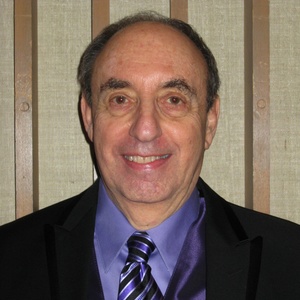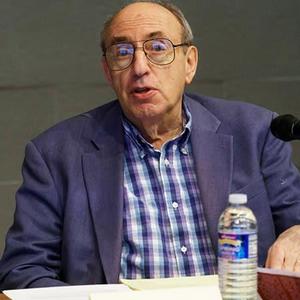 Journal Articles:
Bem, D. J. (2011). Feeling the future: Experimental evidence for anomalous retroactive influences on cognition and affect. Journal of Personality and Social Psychology, 100, 407-425.
Bem, D. J. (2008). Is there a causal link between childhood gender nonconformity and adult homosexuality? Journal of Gay & Lesbian Mental Health, 12, 61-79.
Bem, D. J. (2000). Exotic becomes erotic: Interpreting the biological correlates of sexual orientation. Archives of Sexual Behavior, 29, 531-548.
Bem, D. J. (1996). Exotic becomes erotic: A developmental theory of sexual orientation. Psychological Review, 103, 320-335.
Bem, D. J. (1995). Writing a review article for Psychological Bulletin. Psychological Bulletin, 118, 172-177.
Bem, D. J. (1994). Does psi exist? The World & I, 215-219.
Bem, D. J. (1992). On the uncommon wisdom of our lay personality theory. Psychological Inquiry, 3, 82-84.
Other Publications:
Bem, D. J. (2005). Writing the empirical journal article. [Updated version of 2003 article of the same name in Darley, J. M., Zanna, M. P., & Roediger III, H. L. (Eds.), The Compleat Academic (2nd ed.). Washington, DC: American Psychological Association.]
Bem, D. J. (1998). Exotic becomes erotic: Integrating biological and experiential antecedents of sexual orientation. In A. R. D'Augelli & C. J. Patterson (Eds.), Lesbian, gay, and bisexual identities and youth: Psychological perspectives. New York: Oxford University Press.
Daryl Bem
Department of Psychology
Uris Hall
Cornell University
Ithaca, New York 14853-7601
United States of America

Home: (607) 277-5708
Fax: (607) 255-8433